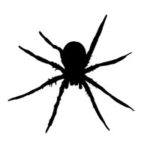 After 32 days, 25 plus live chats and a few tense moments waiting – we are completely over the moon with the result! The whole team cannot thank those of you who voted for the Fen Raft spider enough 🙂 But this is not just a win for us (even though we hope you enjoyed it as much as we did); this is a win for everyone who asked questions, engaged with the competition, learnt a little more about science/ the natural world and ultimately appreciated the importance and beauty of the Fen Raft spider we championed.
The Fen Raft Spider, Dolomedes plantarius is only currently found in a small number of locations in the UK, and conservation efforts are currently ongoing to try to help prevent these populations from going extinct (more info here). By sequencing the Fen Raft Spider genome not only we will hopefully be in a better position to help the species but we will also understand more about how useful things that the spider makes – such as venom and silk – can used in engineering and medicine.
The ArachNotts team would not have been able to achieve this victory without the help of Helen Smith from the British Arachnological Society. The BAS is the UK's only body devoted exclusively to the study of spiders and their close relatives (arachnids). Their aim is to foster co-operation between amateurs and professionals whilst furthering public understanding and providing conservation information to policy makers and the government. Helen gave us a lot of insights into this species and continuously kept our social media campaign going. Thank you Helen!
We would also like to thank the organisers for setting up such a brilliant competition and the other champions within the Flourishing Zone. From the chats it was never clear who was going to win and, without them, we would not have learned so much about other species that we share this planet with. In addition we would like to thank the moderators who kept the live chats on track and made the atmosphere friendly and very fun.
For us scientists, it is very important that we engage with a much wider audience and the live chats have provided us with a platform to talk to the next generation. We would like to thank the young adults that took part in these live chats the most; they asked questions which got us thinking about what we do, why it is important and even helped us learn lots of new things. Our personal favourite was "What do spiders do in their spare time?". For obvious reasons, these questions got our brains whirring! Please try to keep up this enthusiasm and intrigue because the future of our planet relies on people like you, and maybe, some of you may be the scientists of the future? 🙂
You can keep up to date with all that is going on at arachnotts.com, including our new, exciting exhibition, the 'Ye Olde Arachnarium' which is a live arthropod exhibition opening to all in 2018.
Thank you – let's do it again sometime!
Team Fen Raft Spider
Thanks to the Wellcome Trust Sanger Institute for funding 25 Genomes.